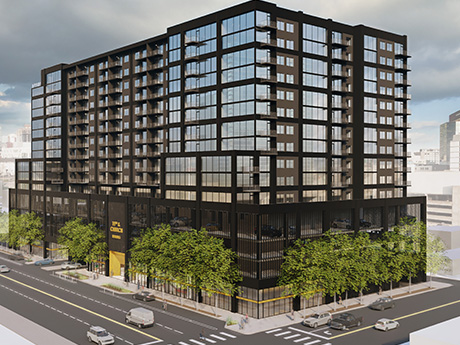 19th & Church Apartments to be developed in Tennessee
Ascend Real Estate Group and Wanxiang America have secured financing to build the 383 19th & Church Apartments in Nashville, Tennessee. With the help of JLL, the developers were able to secure a $133.6 million construction loan from Square Mile Capital Management. The development is a 16-story multi-family apartment that is being built adjacent to Vanderbilt University at 1815 Church St.
David Greenburg, director of Square Mile, said 19th & Church Apartments was strategically positioned in the thriving Midtown neighborhood. In recent times, Nashville has seen a high demand for quality housing due to its strong economic growth. Therefore, Greenburg said this new housing project would help fill this gap in the city. He said his company was pleased to have been able to provide the construction financing to support the project.
Look for construction leads
Read also Nine Thousand One lease begins after completion, Los Angeles
Design plans for the 19th & Church Apartments project
The 19th and Church Class A apartments will comprise 383 units comprising a mix of one and two bedroom units, averaging around 814 square feet. All units will be furnished with high end finishes which include European style cabinetry, a large kitchen island, and quartz countertops. In addition, the units will all contain stainless steel appliances, full size washers and dryers.
The 19th & Church Apartments will offer shared amenities such as a yoga studio and a standard fitness center. Arrangements will also be made for large indoor entertaining area and a courtyard with swimming pool. Additional amenities incorporated into the design include a coffee bar, gourmet chef's kitchen, grilling stations and fire pits. In addition to this, the development includes a music and podcast studio and private workspaces.
In addition to residential units, church apartments also include up to 6,000 square feet of retail space. This part of the project is intended to provide services and products to the apartments and subsequently to the surrounding neighborhood. Additionally, the project also places future residents within walking distance of major employers in the city. Several of these employers include HCA, Vanderbilt University and Medical Center, Ascension St. Thomas Hospital, Deloitte, BMI and Caterpillar.