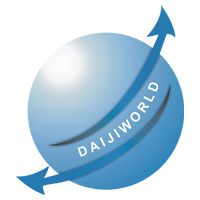 50 physically disabled couples got married in Rajasthan
Jaipur, Aug 29 (IANS): In another type of wedding ceremony, 50 physically disabled couples got married in Udaipur.
The occasion was the 38th Mass Wedding Ceremony of Physically Handicapped Couples, which was organized by the Narayan Seva Sansthan in Udaipur amid the chanting of Vedic mantras.
Speaking on the occasion, the founding president of Narayan Seva Sansthan, Kailash Agarwal, said: "Divyang and poor brothers and sisters, who never imagined getting married considering their disability and poverty as a misfortune, do it today with the help of society. The wedding is going to be celebrated with all the traditional customs and grandeur."
Chief guest and Minister of Industries and Devasthan Shakuntala Rawat virtually blessed the newly married couples.
In some of the pairs that got married, one had different abilities while the partner was normal.
Guests who attended the ceremony presented clothes and jewelry to the couples while all household items were provided to each couple by the Sansthan.
Giving a message of environmental protection and cleanliness, all couples were given a sapling to plant outside the house and bins to maintain cleanliness.