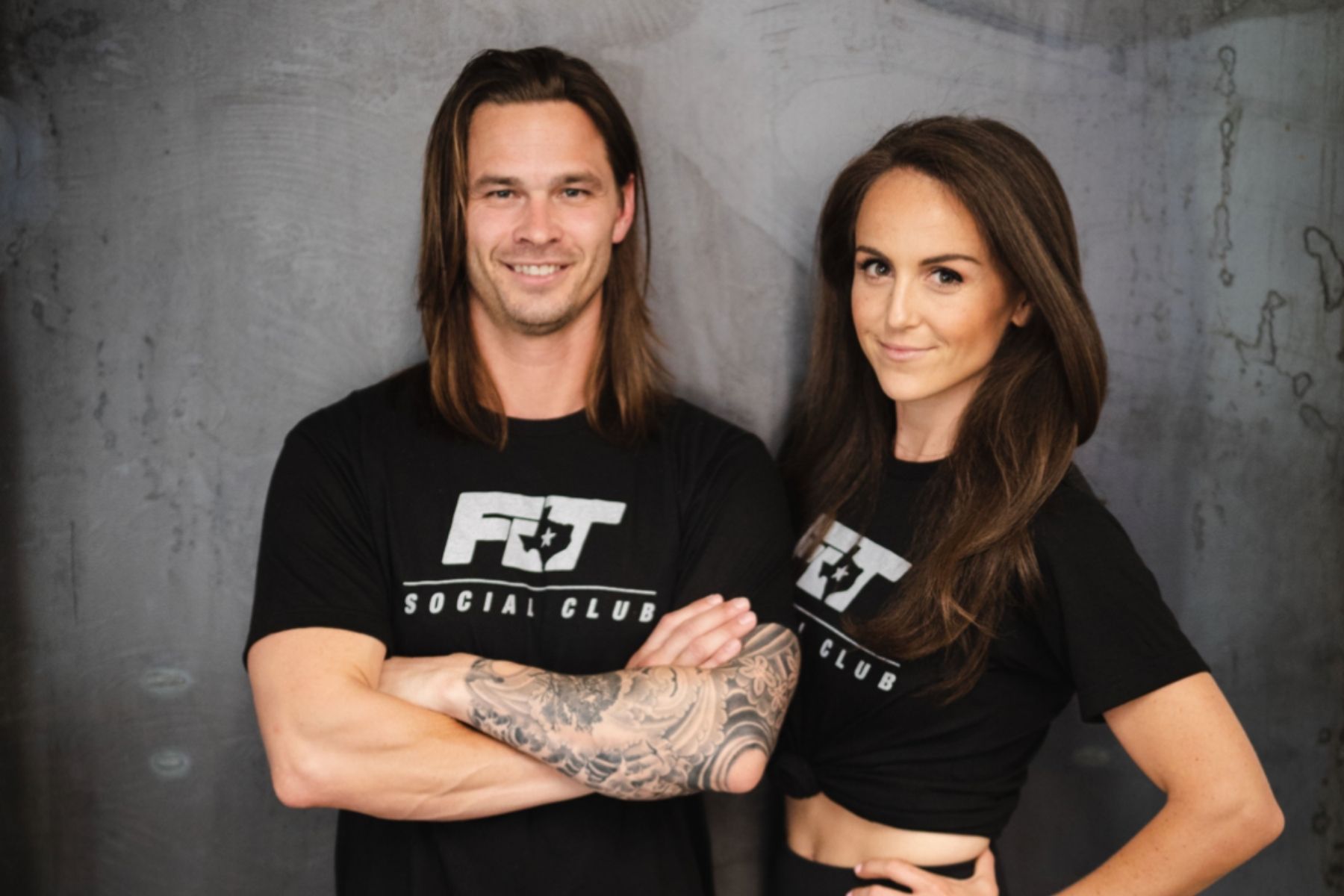 After months of Covid-related setbacks, the Fit Social Club is finally open at Mockingbird Station
You could say that Michael and Erin Vara had a long streak of bad luck.
After years of working as fitness instructors at various boutique gyms, the couple, then living in Austin, moved back to Dallas to start their own gym nearly three years ago. Fit social club opened June 29, 2019 in Uptown. It was Michael's birthday.
Everything was fine at first. The studio wasn't super fancy, but the Varas managed to develop a strong group of regulars. Then came the pandemic. The Fit Social Club closed on March 16, 2020, and like most gyms across the country, they've found new ways to reach their customers. Michael, who went to film school, uploaded a 30-Part Virtual Classroom Program online and the gym has rented bikes.
"We went virtual as soon as possible," says Erin. "Mike and I rode about 40 bikes and dropped them off at our customers."
After months, the Fit Social Club finally reopened in person in September 2020 with classes at limited capacity. Then in February 2021, their landlord sold the building and the Varas permanently closed their Uptown gym, packing everything up during winter storm Uri with their staff.
"None of us had gloves or anything," Erin jokes. "None of us thought it was going to be as bad as it was in the snow. We were like, 'who was four-wheel drive?'
But closing Uptown was actually a blessing, they say. They had wanted to move to a more central location. Soon they found a vacant spot at the Mockingbird station and grabbed it.
"We feel very lucky to have been able to make the change," says Michael. "The stars kind of aligned for us to do that."
But it wasn't all easy after that. Erin says they knew there would be supply chain issues, but they thought they could open their new gym by September 2021 at the latest. Then it took almost five months to get a new HVAC system. Then, labor shortages pushed the opening even later.
Throughout the fall, the Fit Social Club held pop-up classes all over town for its regulars, and Erin had a baby. Finally, they soft-opened the gym at Mockingbird Station in December 2021, only to close again after four days when half of their instructors contracted COVID-19.
After the quarantine, the Varas officially reopened the Fit Social Club earlier this month. The space isn't huge, but both studios have everything needed for all three types of gym classes.
In Studio A, 37 Stages bikes, which Michael calls the "gold standard," are lined up in front of a mirror and a simple stage where the instructor rides during indoor cycling lessons.
Across the hall from Studio B, 10 weight racks line the wall, loaded with dumbbells, kettlebells, dumbbells, plates, and benches. Customers book one of the "personal gyms" for Fit Social Club Intensity and Ignite classes.
During Intensity strength training classes, you are given a set of exercises and reps to perform at your own pace for a specific block of time. Then you move on to a new exercise. "It's like barbecue class, low and slow," Erin says. All the while the trainer walks around, adjusting the form and giving advice.
"We originally came up with this concept because we wanted to bridge the gap between personal training and group fitness," says Michael.
In the Ignite class, unlike Intensity, you don't have sets or reps to complete. The instructor will give you an exercise and you will keep doing it until he tells you to stop. It's "a little more burn, a little more of your high-intensity class," says Michael.
Fit Social Club packages start at $25 for a single class and memberships range from $150 to $275. Each of the instructors teaches Erin's planned programming, which she says helps maintain consistency in client experiences throughout the week.
While the Varas say they had big dreams when they opened the Fit Social Club in 2019, their current goal is to "run great classes, mentor our instructors to do the same, and make our customers super happy," says Erin, and enjoy the business that has taken so long to build.
Author
Catherine Wendlandt
See profile


Catherine Wendlandt is an associate online editor for Magazine D's Living and Home and Garden blogs, where she covers all…