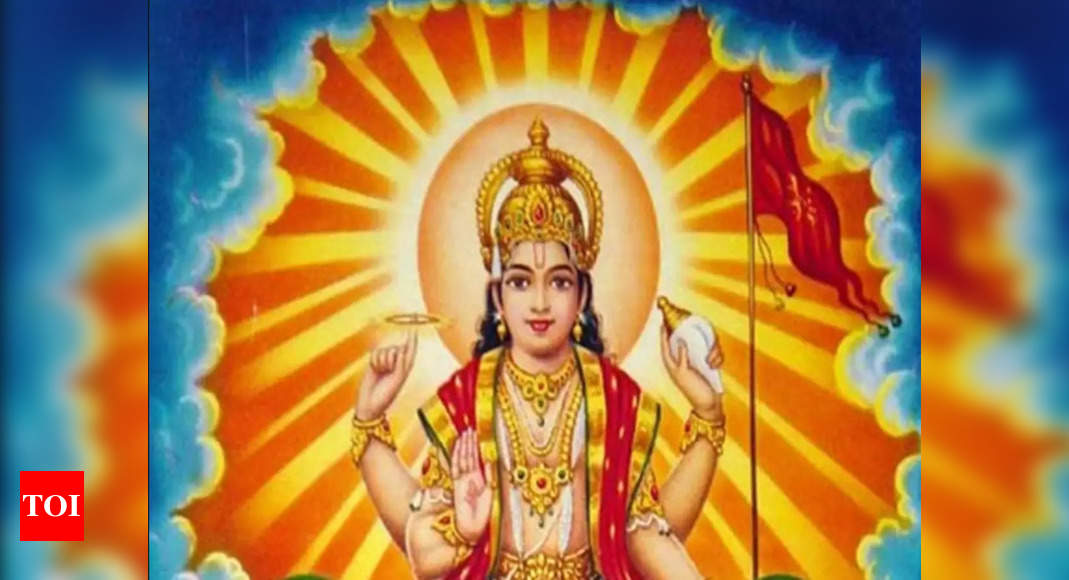 Bhanu Saptami 2022: day, date and meaning
Bhanu Saptami
2022
: Bhanu is also known as Surya (Sun) as such Bhanu
Saptami
is called Surya Saptami. Bhanu Saptami is an auspicious day dedicated to Lord Surya. Lord Surya is considered one of the most important deities in the Hindu religion. According to Drik Panchang,
Bhanu Saptami
will be observed on the seventh day (Saptami Tithi) of Krishna Paksha in the month of Jyeshtha i.e. Sunday,
May 22, 2022
.
According to the Hindu calendar, the seventh day is considered the day of Lord Surya. Devotees observe fasting on this day and worship Lord Surya. It is believed that those who keep the fast on this day can get rid of all health problems and physical ailments and all the sins of this birth as well as previous births. On this day devotees worship Lord Surya in the form of Bhanu.
Bhanu Saptami 2022 Date and Time
| | |
| --- | --- |
| Bhanu Saptami | date and time |
| Date of Bhanu Saptami | Sunday, May 22, 2022 |
| Bhanu Saptami Tithi begins | Saturday May 21, 2022 , 2:59 PM |
| Bhanu Saptami Tithi ends | Sunday May 22, 2022, 12:59 PM |
| pooja time | Sunday, May 22, 2022, from 5:27 a.m. to 12:59 p.m. |
Rituals:-
1. Devotees should wake up early in the morning before sunrise (Brahm Mahurat) and take a bath.
2. Devotees, who fast on this day, should offer Arghya (water) to Lord Surya at the time of sunrise.
3. Devotees should spend their whole day chanting the surya mantra.
4. Devotees, who keep the fast, should not use salt while breaking the fast.
Remedies:-
1. According to the astrologer, less confident or introverted people should put a red flower in the copper Kalash and offer Arghya (water) to Lord Surya.
2. People who are not in good physical health, who have sight problems and those who have fear problems should offer Arghya (water) to Lord Surya daily early in the morning.
3. People are advised to offer Arghya (water) to Lord Surya in the east direction.
Mantra:-
1.Om Ghrani Suryaye Nama
2.Om Suryaye Namah