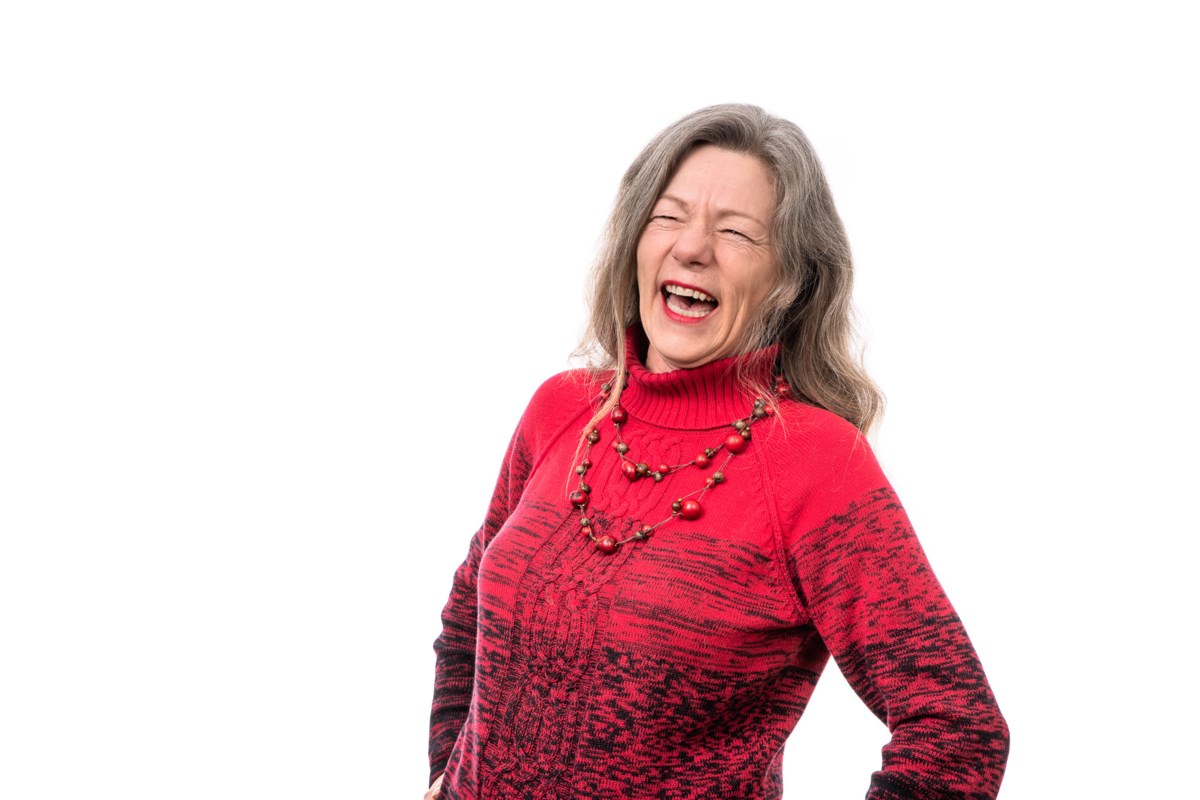 Bradford woman spreads joy with 'Laughter Yoga'
Cathy Nesbitt says bean sprouts and laughter yoga take us to our happy places, both mentally and digestively
Laughter or beans are the best medicine.
Worm farmer Cathy Nesbitt believes bean sprouts and laughter yoga take us to our happy places, both mentally and digestively.
Celebrating 20 years with her Cathy's Crawly Composters, the 59-year-old worm farmer has a new hobby and a lot to say about laughter yoga and why it helps reduce our stress and improve our overall health.
"Laughter yoga is not about pants or fancy poses. These are intentional laughter exercises designed to make us feel good. When we laugh, we secrete the drugs of love," Nesbitt said.
Laughter Yoga was started in 1995 by Dr. Madan Kataria from India. Nesbitt said her goal is to bring world peace through laughter. Now 26 years later, it's a global movement with Laughter Yoga clubs around the world.
"I have no separation between my life and my work; it's just worms and laughs and germs," she said with a laugh – like most things she says.
That's because Nesbitt believes laughter is cardiovascular exercise. In human physiology, she points out that the diaphragm is connected to our internal organs, so a few "ho, hos" or "ha, has" exercises more than just our sense of humor.
"As soon as we even smile, we send a note to our brain 'hey, I must be happy' and we start secreting the drugs of love; dopamine, oxytocin, serotonin and endorphins," she said. "Just kidding, but we are in charge of our own pharma. When we are stressed, we secrete cortisol and we are really stressed during this time (COVID).
As a teacher of laughter yoga leaders, Nesbitt said her research shows that the human brain does not recognize a difference between real laughter and simulated laughter.
"It's the magic part of this story of laughter. When we laugh, our brain or our ego can say to itself "stop that, it's weird, what's going on?" If this is your first time, this may sound weird, but overcome this discomfort. The magic is on the other side of your comfort zone.
When she's not laughing, she tends to her worm farm or grows bean sprouts. With a dinner plate-sized hydroponic sprouter, Nesbitt grows sprouts in about a day, claiming they offer 100 times more digestive enzymes than raw vegetables.
While she still uses and sells worms to help biodegrade organic kitchen waste to help fight climate change, she said she was happy to demonstrate laughter yoga classes to businesses. , schoolchildren and online clubs.
For laughs, visit http://www.cathysclub.com for a free online laughter yoga class on Tuesday mornings at 9:30 a.m.