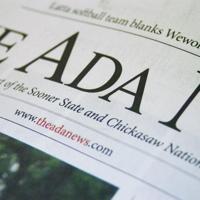 FREE Yoga and Tai Chi at the library | Local News
Struggling to keep your New Year's resolutions? Does daily stress overwhelm you? Ada Public Library can help you for FREE. We currently offer both Tai Chi and Yoga. Monday's yoga class will be led by Rachel Gonzales. This course is from 5:30 p.m. to 6:00 p.m. Ms. Gonzales says, "this class is very fast and everyone is going to sweat it."
Wednesday's yoga class, led by Adrianna Lancaster, also starts at 5:30 p.m. This class is Hatha yoga and slower with an emphasis on stretching, relaxation and stress reduction. Each session lasts approximately 90 minutes.
Everyone is encouraged to wear comfortable clothing and although participants are encouraged to bring their own equipment, mats, blankets, straps and blocks will be provided.
In addition to these two classes, the Ada Public Library will resume its Tai Chi classes. Starting January 25, we will be offering classes twice a week, Tuesday and Thursday, at 10:00 a.m. Ms. Gonzales, who is a certified Tai Chi instructor, will lead these classes. Again these glasses are FREE to the public.
If you have any questions or would like to register for one of these classes, please call the front desk at 580-436-8125, prompt 2. Come to the library.