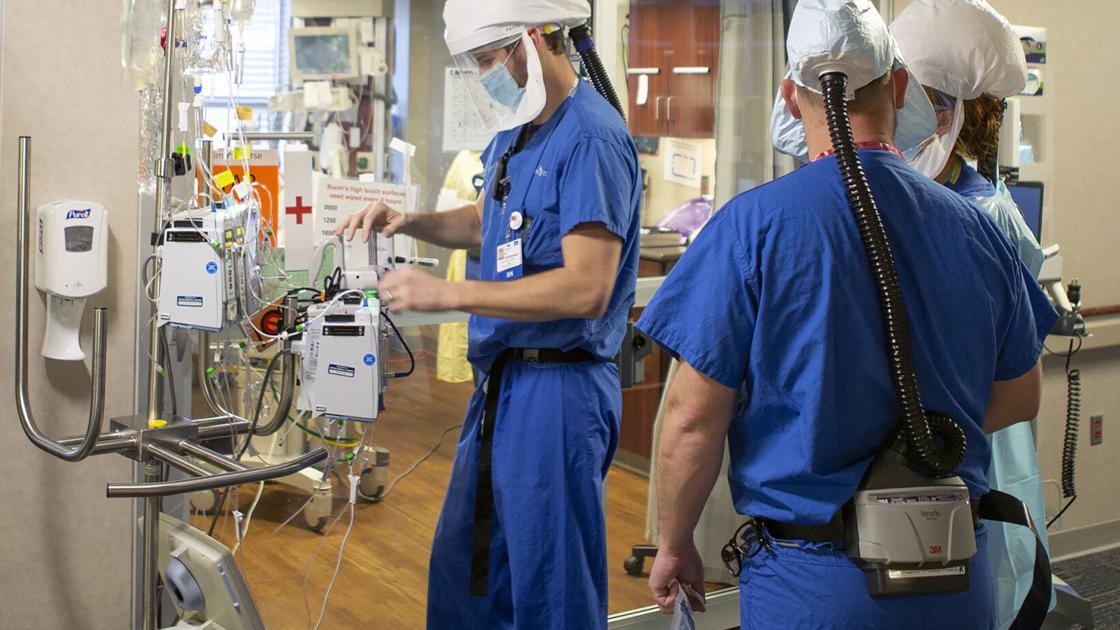 Hospitals Report Problems with New Nebraska Transfer Center | Health and fitness
Ricketts said Monday that no hospital CEOs had contacted him about issues with the transfer center.
However, Chief Medical Officer Dr Gary Anthone said he was aware of concerns about the ability to transfer unstable patients, and he said there could be "news to come" regarding this problem.
Lincoln pulmonologist Dr Kevin Reichmuth said part of the problem is that hospitals in Lincoln and Omaha, which have more specialists available and offer the highest levels of care, are generally full.
"We are literally living at the limit of hospital capacity every day," said Reichmuth, who treats patients both at Bryan and at CHI St. Elizabeth in Lincoln.
As of Wednesday, there were 425 adult patients with COVID-19 in hospitals across the state, according to the dashboard Ricketts restored on Monday. More than a quarter of these patients, 119, were in intensive care.
But there were also nearly 2,300 adult patients and more than 200 pediatric patients in state hospitals for other reasons.
In addition, due to a staff shortage, the number of beds available for all these patients fell below 3,900 on Wednesday, compared to more than 4,200 last fall.
Many small hospitals have beds available, but when patients arrive with medical needs, small facilities are not equipped to handle, a transfer becomes necessary.