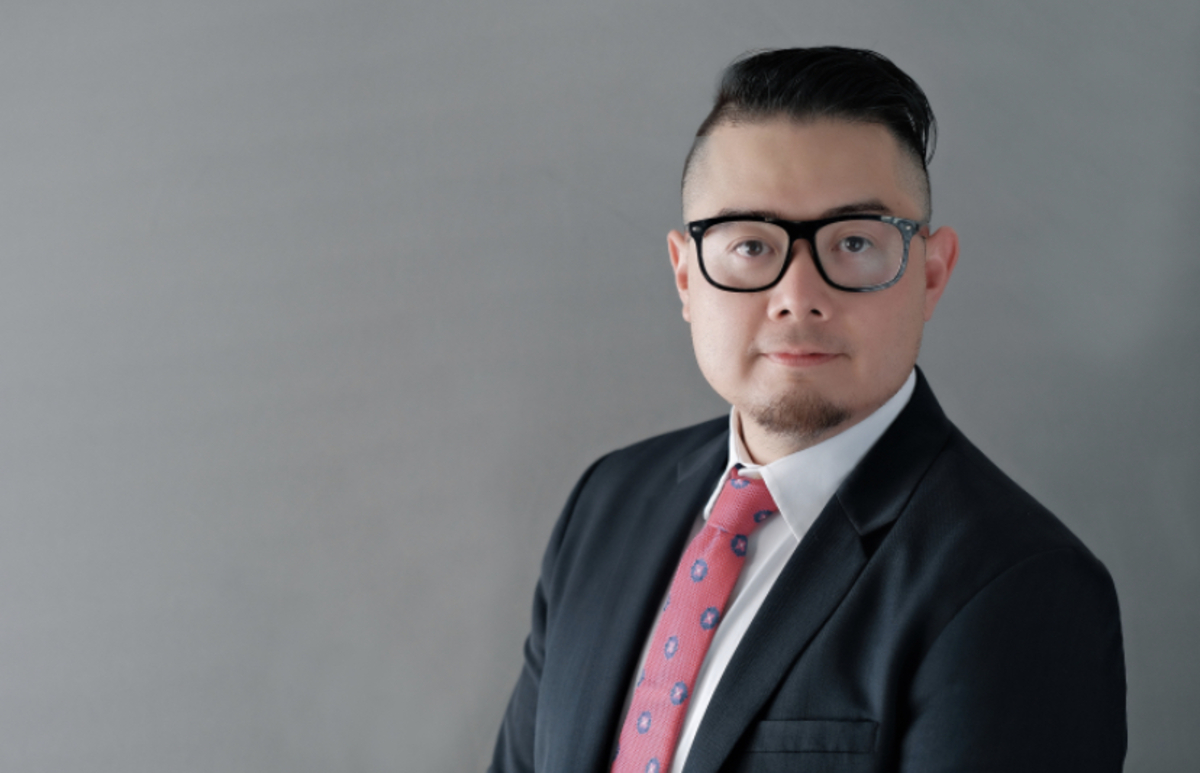 How Grossman Burn Centers' Roy Pasco Starts His Day
Welcome to our new series, The 6am CFO, where CFOs explain how they start their days and engage in the tasks ahead. In this series, CFOs share when they start their morning, start their workday, and of course, their caffeine of choice. They also share best practices on how they structure their mornings for maximum productivity and leadership lessons. (We also ask for their favorite numbers because why not.)
Today, Grossman Burn Centers CFO Roy Pasco shares what changed his outlook on time management, the action figures on his desk that keep him cheerful, and his favorite number (hint: it's from a basketball jersey).
If you would like to be featured in a future article, please email us here.
---
Grossman Burn Centers
Grossman Burn Centers are plastic surgery-based medical centers specializing in comprehensive burn treatment – from acute care and reconstruction to rehabilitation and psychological counseling.

Creation: 1969

Size: 25 – 50 employees

Growth: 39% YoY growth since FY2020
---
Weekday wake up time and first thing I like to do (workout, meditate, etc.): I wake up at 6am and the first thing I do is check the stock market and the news. Then I either run on the treadmill or ride my indoor cycle for an hour for my exercise.
Time I send my first email: 7:30 a.m.
Start time of working day: 8 a.m. to 8:30 a.m.
Coffee, tea or other morning drink of your choice? : I prefer coffee in the morning. Specifically, Starbucks Verdana Blend K-cup coffee.
First dashboard I look at: I check bank transfers, daily/weekly cash flow and aging accounts payable.
How I usually spend the first hour of my day: I spend my first hour checking my email and listing my daily tasks/projects on my so called "Daily T-Bar". I list all work-related tasks on the left side and personnel-related tasks on the right side. It's an effective strategy for me to prioritize tasks that need to be done first.
How I structure my morning meetings: I prioritize executive meetings in the morning, usually around 9 or 10 a.m. before our individual schedules get hectic during the day. Meetings with colleagues and suppliers are usually scheduled in the afternoon.
Mid-morning snack of your choice: Muscle Milk protein shake and/or Magic Flakes crackers.
Top tips for writing an effective email: Email should be specific and straight to the point. Make sure it is clear or understandable. This saves both parties time and effort in reaching a common understanding.
Most notable items in my workspace: I have KAWS and The Joker action figures on my desk. They give my workstation a lively vibe, which keeps me cheerful and lively throughout the day.
Favorite quote or mantra: These are the quotes I live by – from Kobe Bryant, "May you always remember to enjoy the road, especially when it's tough." Another is from Jack Dorsey, "Expect the unexpected and whenever possible, be the unexpected."
Something important to know about me that you wouldn't know from my corporate bio: I am a triathlete and a proud member of 3P Tri-Team. I completed my first Ironman 70.3 race last year. This year I will be competing in Ironman Sacramento. I can say that training for a triathlon has changed my outlook on time management and goal setting. Nothing is inaccessible if you intend to achieve it. I was able to apply what I learned in training, regarding discipline and prioritization, to my daily work responsibilities.
Favorite number: Number 15. It's always been my basketball jersey number. It was also the jersey number of my favorite NBA player, Carmelo Anthony, during his college years and early years in the NBA.
Favorite leadership lesson: Leadership is more than job title and control. It's about building relationships and inspiring others to work towards a common goal.
Favorite non-company app on my phone: My Apple music app where I play Incubus songs over and over. Also, the Strava app to track my friends and teammates on their fitness activities.
When do you take time to learn/read? : All my free time or when I'm on my own with no distractions. Especially early in the morning.