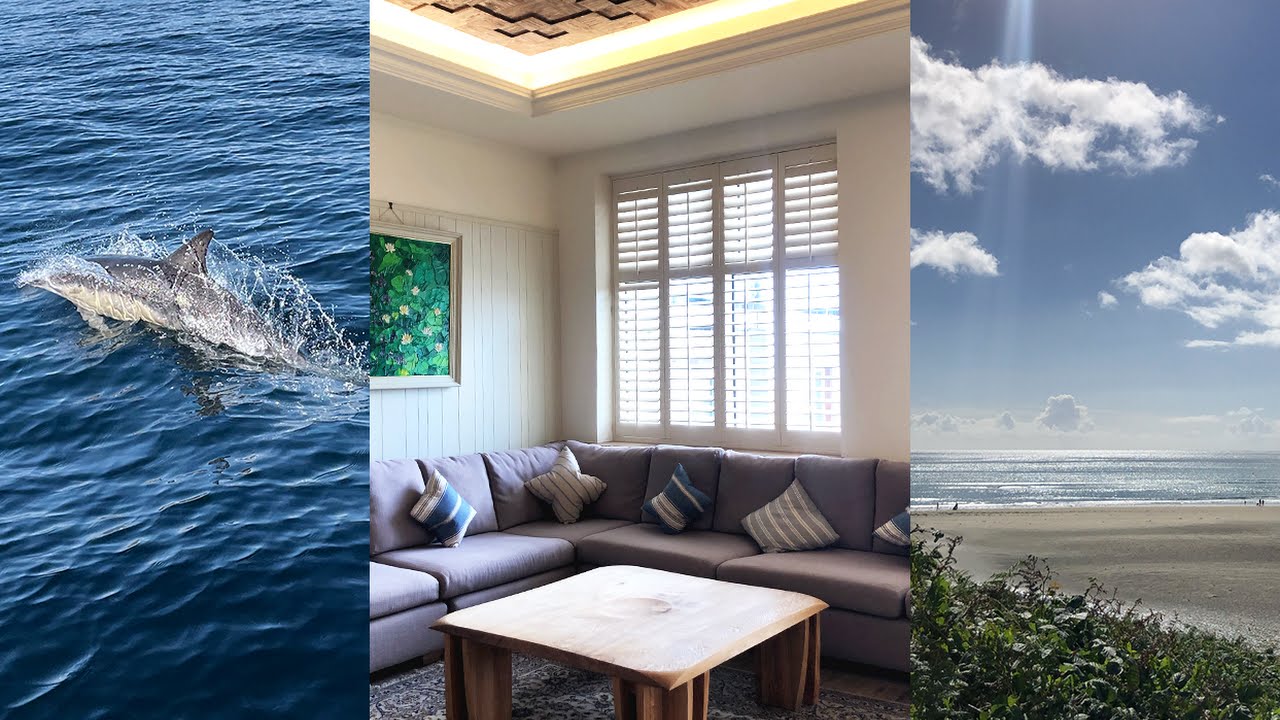 Inchydoney is the ultimate adventure and spa vacation
"They clearly only hire the nicest people in Ireland…" I whisper to my husband as we exit the beautiful lobby on our way to another water activity. "It's kind of like being in the Irish version of The white lotus but with absolutely no drama. Inchydoney Island Lodge & Spa is Ireland's answer to a tropical and luxurious resort town. Who needs Hawaii when it's on our doorstep?
The word "staycation" has a fun connotation with most people. It stinks of the "pandemic lingo" we've all grown used to over the past year and a half, something we'd rather step away from and forget as we begin to return to normalcy. But as we know, staycations are really special. Celebrating all Ireland has to offer and being able to have a holiday "at home" is something I personally will no longer take for granted in a post-pandemic world * dare I say it *.
When the weather decides to play ball, there is no nicer place than West Cork and a weekend getaway at Inchydoney Island Lodge & Spa is the perfect base for exploring. From wandering around the colorful nearby town of Clonakilty to beach walks and ocean activities, you can exhaust yourself before heading to the saltwater therapy pool and plethora of spa treatments at the spa. premium.
On arrival we were greeted with a glass of Five Farms Irish Cream Liqueur and our bags were quickly carried to our lovely room which really took our breath away. Nautical notes inside, the seahorse chocolates left out to welcome us, as well as the spectacular view of Inchydoney Beach beyond the balcony.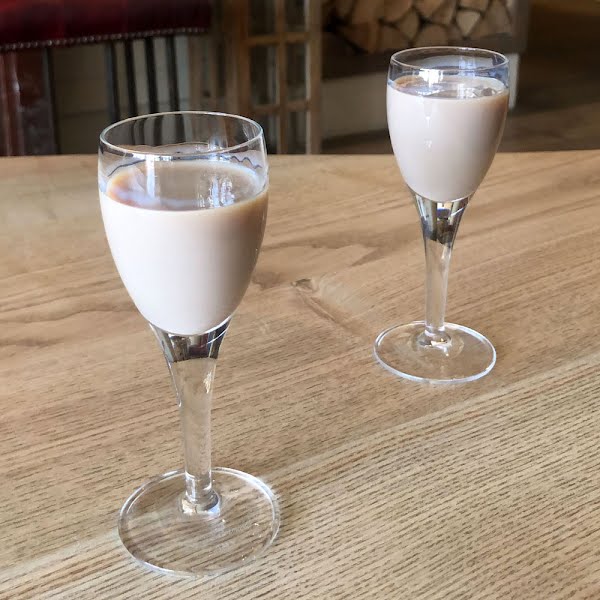 Activities
We booked to starlight kayaking with the Atlantic Sea Kayaking team on our first evening. Full disclosure; I am as I call it, a 'nervous' when it comes to anything 'on the outside'. However, our experience of kayaking by starlight was so peaceful and calming that it felt like a spa treatment in itself. That night we made our way to Reen Pier where we met our experienced instructor and chef Santiago. He kindly calmed my nerves and helped our group get into our kayaks. We slowly glided in the moonlight while listening to the many stories and tales of the lake and the surrounding stars. As if the night couldn't be more perfect, we were all in awe of the incredible bioluminescent plankton glistening around our kayaks, it was truly a sight to behold.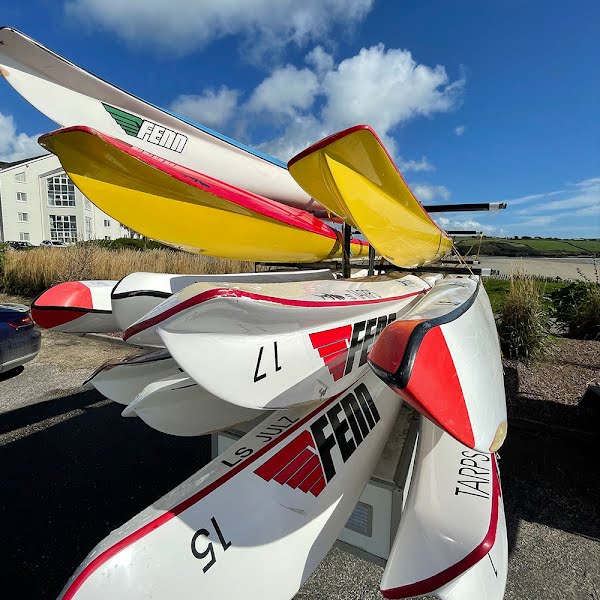 After the most delicious breakfast the next morning, we headed to Courtmacsherry to join the Atlantic Whale & Wildlife Tour. Led by the lovely husband and wife duo Mark & ​​Patricia Gannon, we were led out to sea with guides in hand and tips on how to spot wild animals from a distance. Admiring the beautiful coastlines of West Cork would have been more than enough to enjoy the boat ride, but we were lucky enough to see herds of bottlenose dolphins almost immediately. The whole group was overwhelmed with joy and it was truly as if we were witnessing something magical. As Mark our expert guide put it "dolphins really know when to put on a show". A minke whale also appeared on the horizon, wriggling out of the water and rising to the surface.
Break time
We then retired to the hotel for some pampering before dinner. Inchydoney Island Lodge & Spa was elected Ireland's best spa town to World travel price seven times (seriously… seven times!). The hotel is home to Ireland's first seawater spa, offering a range of seawater therapies as well as more traditional spa treatments. During our stay, I opted for the massaging seawater bath followed by a classic seaweed wrap. My skin was incredibly soft afterwards and my mind was completely rested. After my wrap, I was given a small bowl of fruit and pomegranate ice water to enjoy in the quiet corner to end the treatment session.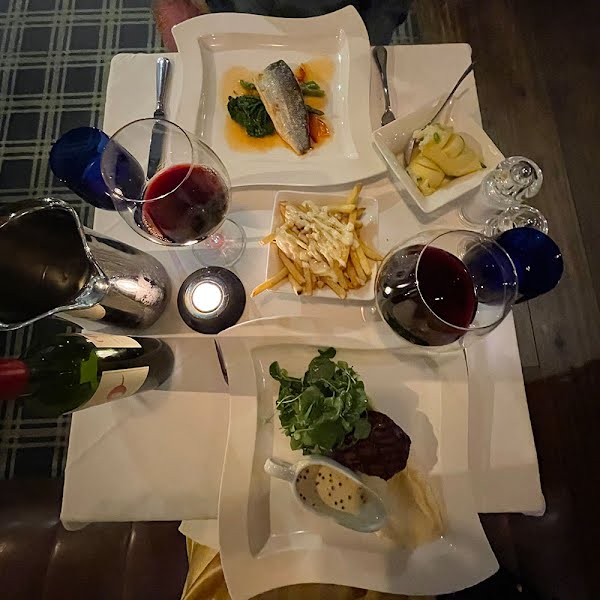 The Gulfstream Restaurant at Inchydoney Island Lodge & Spa offers local and fine dining with panoramic ocean views, with a menu featuring Cork's finest artisan produce and suppliers. All the ingredients come from County Cork – with delicious fresh seafood and West Cork's premier Hereford beef tenderloin taking center stage. After a decadent dessert, we relaxed in the cozy lounge for the night with a few cocktails.
On our last morning we had a light breakfast (including delicious fluffy mini pancakes) and strolled along beautiful Inchydoney Beach before heading out and saying goodbye. We made it back to Dublin that afternoon in under three and a half hours and spent much of the trip wondering when it would be too early to go back.