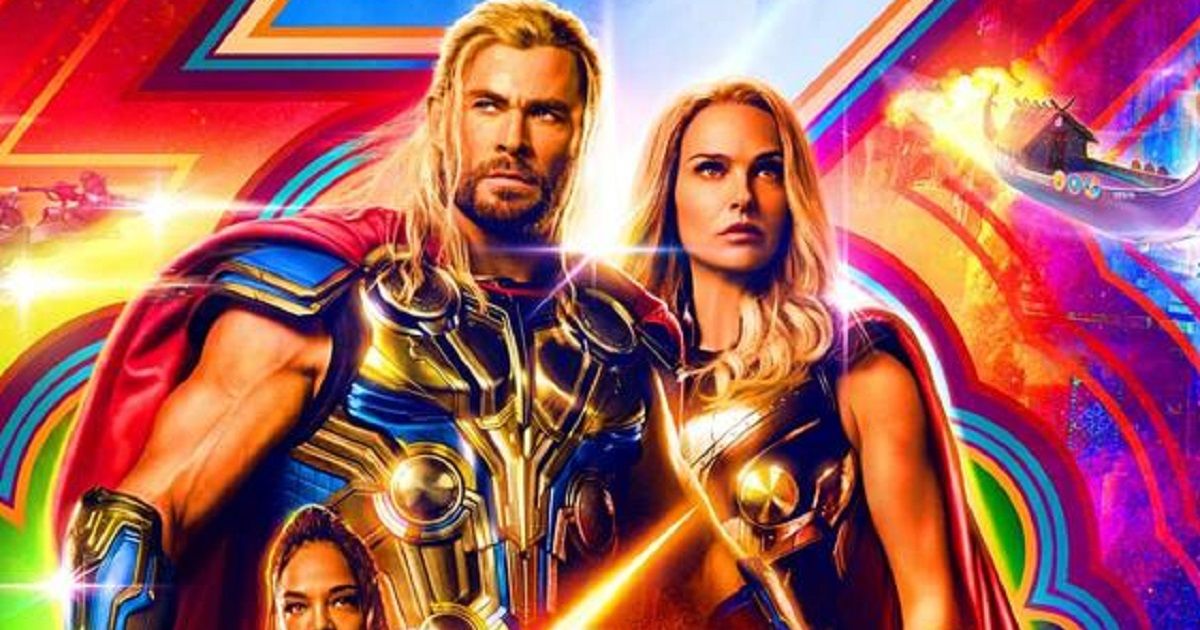 Love and Thunder is streaming NOW on Disney+
This year's D23 Expo in Anaheim, CA this past weekend was a field day for all Disney fans! In particular, Marvel fans have found a space to gather in the excitement, anticipation, and excitement of what Marvel has in store for us. The Marvel Cinematic Universe is among the most exciting projects Disney has launched in recent years. If you've been waiting for the final episode of the Thunder God's Journey, it's now on Disney+!
Thor: Love and Thunder aired on the massive streaming service on September 8th and if you haven't seen this one yet, you're in for one hell of a ride with the God of Thunder himself, Valkyrie and Jane as Mighty Thor . To celebrate the streaming release of the latest Thor movie, D23 Expo hosted a goat yoga class for media and influencers, and we've got all the juicy details on the exciting release. We've gathered everything you need to know about Thor: Love and Thunder as well as a very interesting promotional event at D23 Expo.
Related: Thor: Love and Thunder Deleted Scene Features More Of Russell Crowe's Zeus
A new chapter for the god of thunder
When we last saw Thor, he was, physically at least, not at his best. At the end of Avengers: Endgame, Thor leaves New Asgard to travel across the galaxy with the rest of the Guardians. After Phase 3, it was obvious that most of our favorite heroes are in a new era of the MCU. Thor: Love and Thunder follows Thor's journey as a temporary member of the Guardians of the Galaxy until he is forced to return to New Asgard when a new threat emerges amid a rampage to rid the world of the gods. With the return of Natalie Portman as Jane Foster, appearances from the Guardians of the Galaxy, and a pair of hilarious screaming goats, this film is packed with heartfelt moments, laughs, and action sequences to swallow.
Time to snuggle up with Stormbreaker and Mjölnir
When the pandemic hit, people relied more on streaming services to bring the magic of theater to the comfort of their homes. If you can't wait to see Thor: Love and Thunder, we have good news! The latest Thor movie is out September 8 on Disney+. Be sure to grab your popcorn and put your feet up because Thor, Valkyrie and Jane are going to take you on a wild rollercoaster across the galaxy. The dynamic trio will steal your heart and make you laugh out loud.
Related: MCU: How Loki & Thor Can Cross Paths Again
D23 Expo has "goat" your back!
Expo D23 wanted to celebrate the release of Thor: Love and Thunder at the convention this year. So why not use one of the most memorable aspects of this movie that makes it absolutely hilarious, ridiculous, and jaw-dropping? Goats. Yes, if you've seen the movie, you know of a unique pair of screaming goats who were complete scene stealers.
Well, D23 knows what they're doing with that information. On day 2 of the convention, they held morning goat yoga classes available for media and influencers to celebrate the streaming release of this film. Attendees were taken to a closed section of the convention to participate in the goat yoga session which included giveaways, refreshments and photo ops with the show's real stars Toothgnasher and Toothgrinder! Thor: Love and Thunder is available now on digital and 4K, Blu-ray and DVD on September 27th.