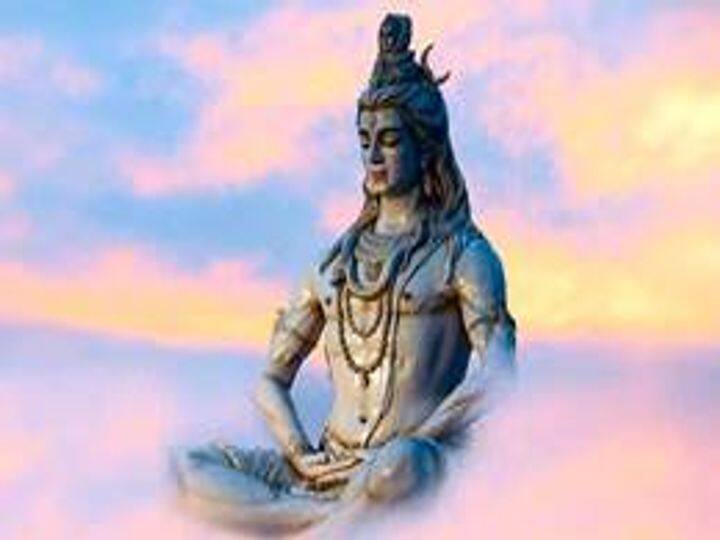 Maha Shivratri 2022 Lord Shiva Mantra Jaap Maha Shivratri Shubh Muhurat and Jalabhishek Time
Maha Shivratri 2022: Mahashivratri festival (Maha Shivratri 2022) is dedicated to Lord Shiva and is celebrated on Chaturdashi day of Krishna Paksha month of Falgun. There is a religious belief that on the day of Mahashivaratri, Lord Shiva appears as Jyotirlinga. It is also believed that on this day Goddess Parvati was married to Lord Shiva. Therefore, on the day of Mahashivratri, devotees observe fasting and worship Lord Shiva, to get his blessings.
Lord Shiva is kind and gracious. Just the true devotion of the devotees and a pitcher (lota) of water are enough to please Lord Shiva.
Lord Shiva is known by many names. In mythological texts, 108 names of Lord Shiva are mentioned. It is said that by regularly chanting these names of Lord Shiva, all the wishes of devotees are granted. Therefore, on Mahashivratri day, you must chant these 108 names of Lord Shiva. It can be noted that Mahashivratri is on the 1st of March this year.
108 Names of Lord Shiva-
1. Shiva: Kalyana Swarup 2. Maheshwar: Maya Ke Adhishwar 3. Shambhu: 4 Anandswaroopwale. Pinaki: Pinaka Dhanush Dharan Karnewale (bow bearer). Shashi Shekhar: Chandrama Dharan Karnewale 6. Vamdev: Atyanta Sundar Swaroopwale (extremely beautiful) 7. Virupakshaha: Vichitra, Teen Aankhwale (weird or with three eyes). Kapardi: Jata Dharan Karnewale 9. Nillohit: Neele Aur Laal Rangwale (He who is blue and red) 10. Shankar: Sabka Kalyan Karnewale (He who blesses everything). 11Shulpani: Hath Mein Trishul Dharan Karnewale (He who holds a Trishul in his hand). 12 Khatwangi: Khatiya Ka Ek Paya Rakhnewale.13 Vishnuvallabh: Bhagwan Vishnu Ke Ati Priya (The Beloved of Lord Vishnu) 14. Shipivishta: Situha Mein Pravesh Karnewale (He who enters Situha.) 15 Ambikanath: Devi Bhagvati Ke Pati (The husband of Goddess Bhagwati) 16. Srikanth: Sundar Kanthwale (One with a beautiful throat). 17 Bhaktavatsal: Bhakton ko Atyant Sneh Karnewale (He who gives the greatest affection to devotees.) 18 Bhava: Sansar Ke Roop Mein Prakat Honewale 19 Sharvaha: Kashton Ko Nasht Karnewale (Destroyer of sufferings). Trilokesh: Teen Lokon Ke Swami (Lord of the Three Worlds)
21. Shitikanth: Safed Kanthwale (He with a white throat) 22. Shivapriyaha: Parvati Ke Priya (Parvati's beloved) 23. Ugraha: Atyant Ugra Rupwale (extremely virulent) 24. Kapali: Kapal Dharan Karnewale (He who holds the skull.) 25 Kamari: Kamdev Ke Shatru, Andhkar Ko Haranewale (He who conquers the darkness) 26. Sursudan: Andhak Daitya Ko Marnewale (Destroyer of the Andhak demon). Gangadhar: Ganga Ko Jatao Mein Dharan Karnewale One who holds the Ganga to Jatas.) 28 Lalataksha: Mathe Par Aankh Dharan Kiye Hue (One with an eye on the forehead.) 29 Mahakal: Kalon Ke Bhi Kal 30. Kripanidhi: Karuna Ki Khan (One who has compassion) 31. Bhima: Bhayankar Ya Rudra Roopwale. 32 Parshuhasta: Hath Mein Pharsa Dharan Karnewale (He who holds Farsa in hand). 33 Mrigapani: Hath Mein Hiran Dharan Karnewale (He who holds a deer in hand.) 34 Jatadhar: Jata Rakhnewale 35. Kailashwasi: Kailash Par Niwas Karnewale (He who lives on Kailash) 36. Kavachi: Kavach Dharan Karnewale 37. Kathor: Atyanta Mazboot Dehwale (One with extremely strong body)38. Tripurantak: Tripurasur Ka Vinash Karnewale (Destroyer of Tripurasura.) 39. Vrishank: Bail Chinha Ki Dhvajiwale Vrishabharudh: Bail Par Sawar Honewale (He who rides the bull)
41. Bhasmodhulitvigraha: Bhasma Laganewale (one who applies Bhasma) 42. Sampriya: Samgan Se Prem Karnewale 43. Swarmayi: Sato Swaron Mein Nivas Karnewale. 44. Trimurti: Vedroopi Vigraha Karnewale. 45. Anishwar: Jo Swayam Hi Sabke Swami (The Supreme Lord) 46. Sarvadnyaha: Sab Kuch Jananewala (All Knower) 47. Parmatma: Sab Atmao Mein Sarvochha 48. Somasuryagnilochan: Chandra Surya Aur Agniroopi Aankhwale (One with the moon, Eyes of Sun and Fire). 49. Havihi: Ahutiroopi Dravyawale. 50. Yadnyamay: Yadnya Swaroopwale. 51. Name: Uma Ke Sahit Roopwale. 52. Panchavaktra: Panch Mukhwale (One with five faces) 53. Sadashiva: Nitya Kalyan Roopwale 54. Visvesvara: Vishwa Ke Ishwar (The God of the world) 55. Virbhadra: Veer Tatha Shanta Swaroopwale (With courageous and calm nature. ) 56 Gananath: Gano Ke Swami (The Lord of Ganas) 57. Prajapati: Praja Ka Palanposhan Karnewale (He who feeds the people.) 58 Hiranyareta: Swarna Tejwale (He who shines like gold.) 59. Durdhursh: Kisi Se Na Harnewale (invincible). 60.Girish: Parvaton Ke Swami (Lord of the Mountains)
61. Girishwar: Kailash Parvat Par Rehnewale (One who lives on Mount Kailash.) 62. Anagh: Paaprahit Ya Punya Atma (Sinless or Virtuous Soul) 63. Bhujangbhushan: Sapon Ya Nagon Ke Abhushan Dharan Karnewale (One who bears serpents and serpents as Ornaments). 64. Bharga: Papon Ka Nash Karnewale (the destroyer of sins) 65. Giridhanva: Meru Parvat Ko Dhanush Bananewale (one who made a bow from the Meru mountain). 66. Girapriya: Parvat Ko prem Karnewale (He who loves the mountains) 67. Krittikavasa: Gajcharma Pehennewale (He who wears the skin of an elephant) 68. Purarati: Puron Ka Nash Karnewale. 69. Bhagwan: Sarvasamartha Aishwaryasampann 70. Pramathadhipa: Pratham Gano Ke Adhipati (The Ruler of the First Ganas) 71. Mrityunjay: Mrityu Ko Jeentewale (Conqueror of Death). 72.Sukshmatanu: Sukshma Sharirwale. 73. Jagadvyapi: Jagat Mein Vyapt Hokar Rehnewale. 74. Jagatguru: Jagat Ke Guru. 75. Vyomesh: Akashroopi Baalwale 76. Mahasenjanak: Kartikeya Ke Pita (father of Kartikeya) 77. Charuvikrama: Sundar Parikramawale 78. Rudra: Ugra Roopwale 79. Bhootpati: Bhootpret Va Panchabhooto Ke Swami (the master of ghosts and panchabhootas) 80. Sthanu: Spandanrahit Kutastha Roopwale.
81. Ahirbudnya: Kundalini Dharan Karnewale. 82. Digambar: Nagna, Akashroopi Vastrawale. 83. Ashtamurthy: Aath Roopwale (One With Eight Forms). 84. Anekatma: Anek Aatmawale. (One with many souls). 85. Sattvik: Satva gunwale. 86. Shuddhvigraha: Divyamurtiwale (The Divine). 87. Shashvat: Nitya Rehnewale. (The Eternal Living Being). 88. Khandparshu: Toota Hua Farsa Dharan Karnewale. 89. Ajaha: Janma Rahit (no birth) 90. Pashvimochan: Bandhan Se Chudanewale (liberator from bondage). 91.Mrudaha: Sukhswaroopwale 92. Pashupati: Pahuon Ke Swami (the Lord of Animals) 93. Dev: Swayam Prakashroop 94. Mahadev: Devon Ke Dev (the God of Gods). 95. Avyay: Karcha Honepar Bhi Na Ghatnewale (One who does not diminish even when spent). 96. Hari: Vishnu Samroopi 97. Pushadantbhit: Pusha Ke Daat Ukhadnewale. 98. Avyagraha: Vyathit Na Honewale (Imperturbable) 99. Dakshadhwarhar: Dakhs Ke Yagya Ka Nash Karnewale (Destroyer of the Yagya of Daksha). 100. Har: Papon Ko Harnewala (destroyer of sins)
101. Bhagnetrabhid: Bhag Devta Ki Aankh Phodnewale. 102. Avyakt: Indriyon Ke Samne Prakat Na Honewale (He who does not appear before the senses). 103. Sahastraksha: Anant Aankhwale (One with infinite eyes). 104.Sahasrapada: Anant Pairwale (One with infinite feet). 105. Apvargaprad: Moksha Denewale (The Giver of Salvation) 106. Ananta: Deshkal Vasturopi Pariched Se Rahit. 107. Tarak: Tarnewale 108. Parmeshwara: Pratham Ishwar.
Warning: The information available here is based on beliefs and information only. It is important to mention here that ABPLive.com does not confirm any belief or information. Consult an expert before putting any information or belief into practice.