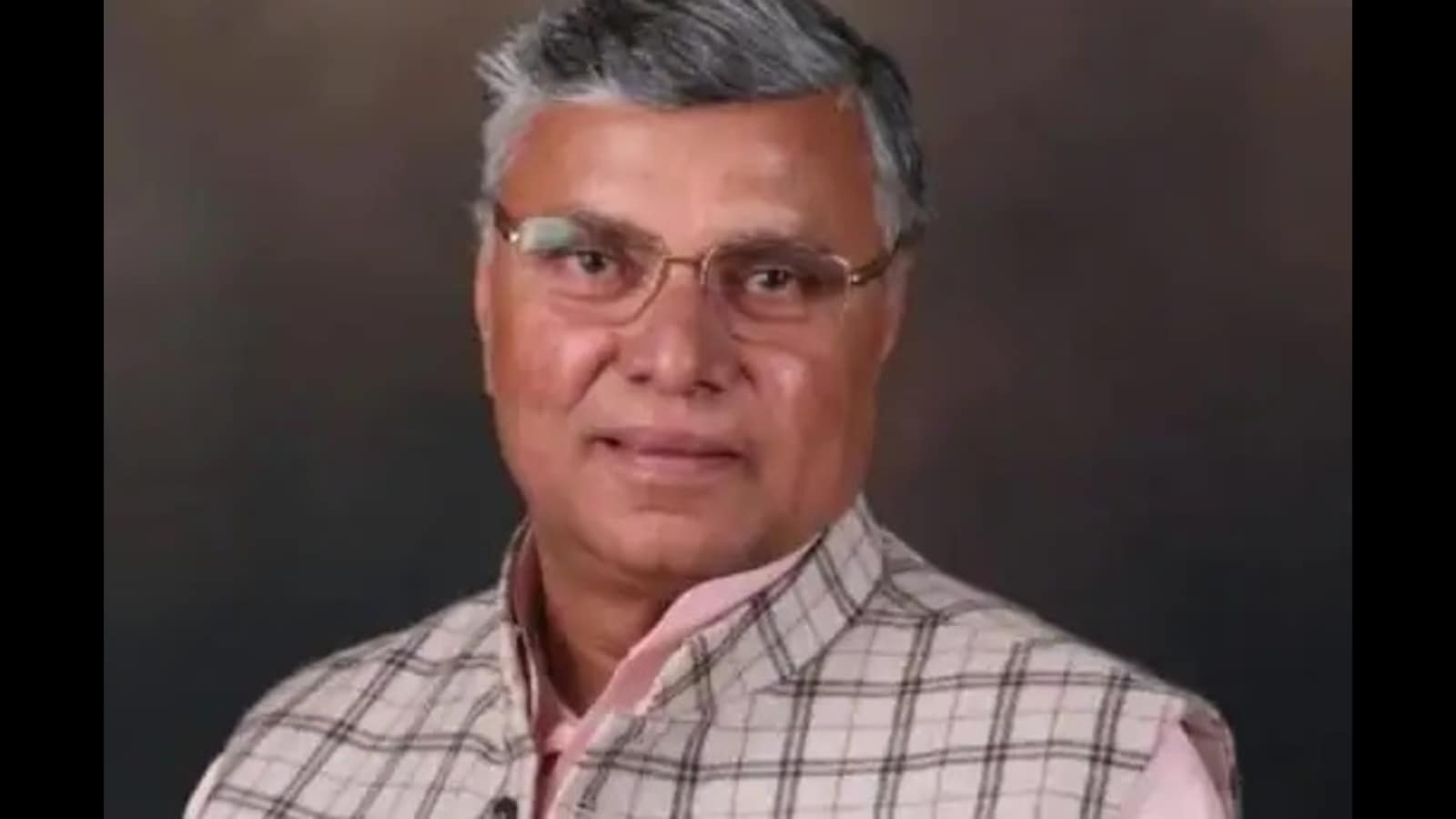 Now 'Gayatri Mantra' and 'Mahamrityunjaya Jaap' will be played in UP jails
UP (Independent Charge) Minister of State for Prison and Homeguard Dharmveer Prajapati made the announcement in Agra on Friday
In a move aimed at improving the mental state of prisoners, 'Gayatri Mantra' and 'Mahamrityunjaya Jaap' will be played in Uttar Pradesh prisons, said Minister of State (Independent Charge) for Prison and Homeguard Dharmveer Prajapati.
The minister, who was at Circuit House here on Friday, also said religious talks will also be held in prisons. He said orders in this regard were issued two days ago. Prajapati said that according to his information, the observance of orders started in Muzaffarnagar prison and other places.
"There are two types of prisoners, including those who are professional criminals and others who commit crimes but later repent in prison. For them, we want there to be measures to help them become good human beings once they get out of prison," the minister said in a conversation with reporters.
"We believe in 'Sanatan Dharma' and it has been found that mental state or psychology changes for good by chanting 'mantras' (hymns) and as such I ordered to play 'Gayatri mantra' and 'Mahamrityunjaya Jaap' in Uttar Pradesh prisons so that prisoners are guided to a better and peaceful life," Prajapati said.
"I am also of the opinion that 'Pravachan' (sermons) of 'sants' and 'mahants' should also be held in prisons to create a better atmosphere for prisoners," he added. Prajapati who is an MLC from Agra and is a second minister in the Yogi cabinet.
Additionally, he also outlined plans for homeguards whose family needs to be supported once an untoward incident occurs with a homeguard. The minister went to meet the family of a recently deceased homeguard in a village in Agra.
Close story
Gangster Penta was killed on the instructions of Lawrence Bishnoi: Punjab Police

A class 'B' mobster, Harjit Singh Penta, who was affiliated with the Devinder Bambiha group, was killed on the instructions of jailed mobster Lawrence Bishnoi for rivalry, Moga police said on Friday. Police Inspector General Faridkot Range, PK Yadav said the teams, who were following the trail of the CCTV footage, were informed after which a raid was carried out from Jai Singh Wala to Chotian Tobe road.

Investigation launched against Punjab Police ASI for amassing disproportionate assets

The State Vigilance Bureau has opened an investigation against Assistant Sub-Inspector (ASI) Ramandeep Singh of the Punjab Police, who had been on deputation to the Transport Department, for accumulating disproportionate assets by accepting bribes- de-wine carriers for allowing their buses to operate without paying taxes. Following this, a section of carriers alleged that they had been paying monthly bribes to department staff to operate their buses for 20 years.

Former MLA Simarjeet Bains declared a convicted offender in Covid standards breach case

The court of Additional Chief Judicial Magistrate Harsimranjit Singh on Friday declared former MP and Lok Insaaf party leader Simarjeet Singh Bains a proclaimed offender after Simarjeet, then MP for Atam Nagar constituency, failed to appear before him in a case regarding the breach of Covid standards registered against him in August 2020. Simarjeet did not appear in court on January 14 this year and his request filed on the date of waiver of his personal appearance was dismissed.

Row of objectionable remarks: Unfair to blame me without checking the facts, says Jakhar

Under fire from a section of political leaders for Jakhar's "reprehensible" remarks, former Punjab Congress speaker Sunil Jakhar said on Friday that it was totally unfair to blame him without checking the facts. Jakhar said that throughout his political career he had done his best to protect the rights of the oppressed and economically weaker sections of society.

Land scam in Hoshiarpur: investigation by the vigilance office does not comply with the allegations of the FIR: court

The District and Supplementary Session Court, Ludhiana, observed that the investigation by the Punjab Vigilance Bureau into the Hoshiarpur multi-crore land scam case and the FIR allegations are not in accord with each other while the agency has filed its cancellation or closure report. in the case relying mainly on the response filed by the then Subdivision Magistrate and defendant Anand Sagar Sharma and the report of the local commissioner.