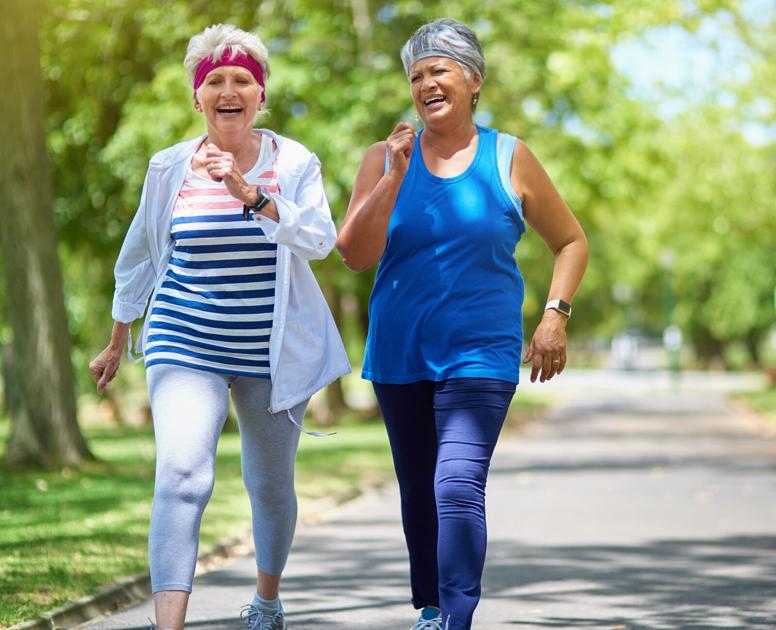 Step Up During Falls Prevention Month | New
September is Falls Prevention Month, and there might be no better way to avoid falls than to stay active, especially if you're a senior. And if you need a little extra motivation to stay active, participating in Generations Area 13's Step It Up program on Aging and Disability may be just what you need.
"This is our first time doing the Step It Up program," said Alma Kramer of Generations. "We wanted to promote the benefits of an active lifestyle and since the annual Trailblazer 5K was no longer an option for us this year, we thought we would give that a try. "
The best part? It's free, completely virtual, and can be completed anytime next month.
"You can register as a walker or a runner. We also have the option of signing up as an individual, a team of three, or a business group of five or more, "Kramer said, adding that the first 100 participants who complete the entire month of Step It Up will receive a t -shirt and there will also be weekly draws for other door prizes.
While the registration forms, available online at www.generationsnetwork.org, asks you to select running or walking options, Kramer pointed out that these are not the only activities participants can do.
"You could swim, do aerobics, take a yoga class. That's all that makes you more active, "she said, adding that participants will log their daily activity each day in September and then send the completed journal to Generations by October 3. "Physical activity doesn't mean going to the gym. It could even be walking on your lunch break with a group of friends.
Kramer said those without internet access can also contact the Generations office at 812-888-4527 to register before the August 23 deadline.
Sponsorship opportunities are also always available for businesses or individuals to help promote fitness.
"We have referral levels that start at $ 25," Kramer said, adding that the referral packages come with some perks. "From our Pacesetter level of $ 250 to $ 350, the company name will appear on the back of the shirts. Those who donate $ 351 or more will have their business name appear on the front of the shirts. "
Those interested in making a donation or sponsorship should also contact Kramer.