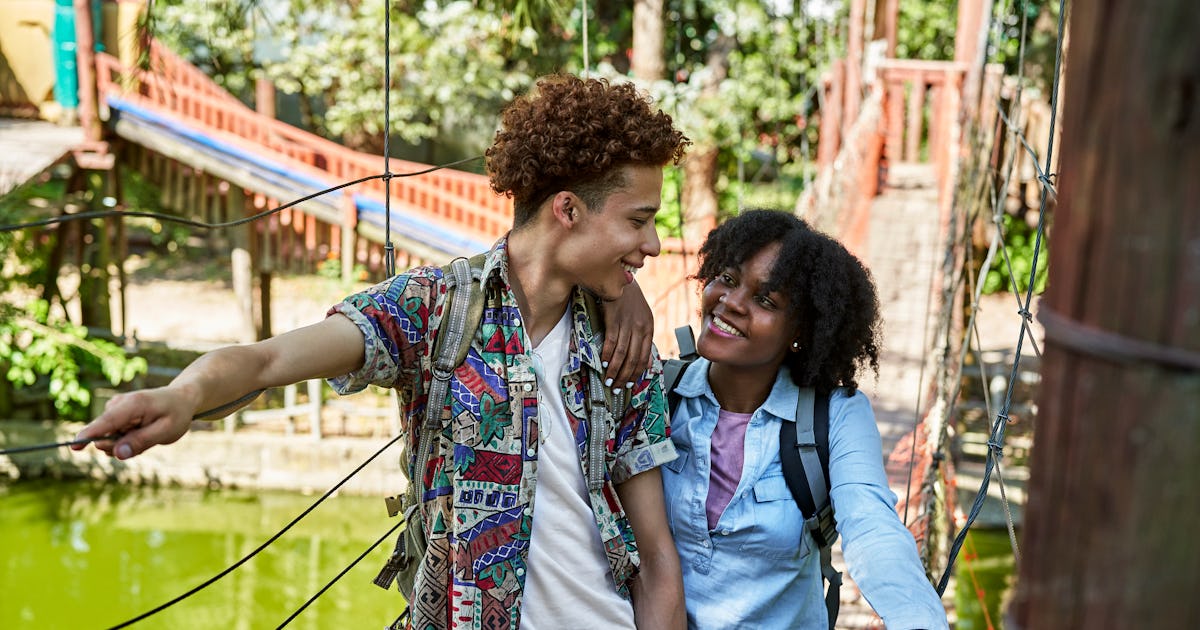 The Best First Date Activities For Each Zodiac Sign
Planning the perfect first date can be very stressful. Even if you've known the person for a while, or if you've been texting and FaceTiming every day for the past two weeks, it's normal to wonder if they'll like the date idea you've come up with. . While you can go with the basic chat over a drink or coffee, planning something more active can reduce first-date anxiety and help bring out your personality. Thanks to astrology, knowing someone's zodiac sign can help you choose a date activity they're sure to like.
There are several ways to use someone's birthday to find out what kind of activity they may enjoy. On the one hand, you can look at the fifth house. "The Leo-ruled fifth house is the house of play and fun, and represents how you like to spend your free time," Stina Garbis, professional clairvoyant and @psychicstina on TikTok, told Bustle. This house includes someone's hobbies and the ways they like to be romanticized. "Look here for inspiration on how to spend your free time and ways to relax and open up to new lovers," she says. "It's a perfect house to plan first dates."
In addition to the fifth house, your sun sign can also reveal a lot. According to astrologer Lauren Donelson, the sun sign signifies your identity, your soul and your spirit. "It's your basic nature," she says. If you need help planning a date, someone's sun sign can tell you what they like and dislike, whether they prefer to be around large groups of people. or if they prefer something more low-key, the kinds of environments they are most comfortable in and the activities that will allow their personality to shine.
So here are the best first-date activities for each zodiac sign, according to astrologers.
Sources
Lauren Donelson, astrologer
Stina Garbis, professional medium
Jill Loftis, astrologer at Nuit Astrology