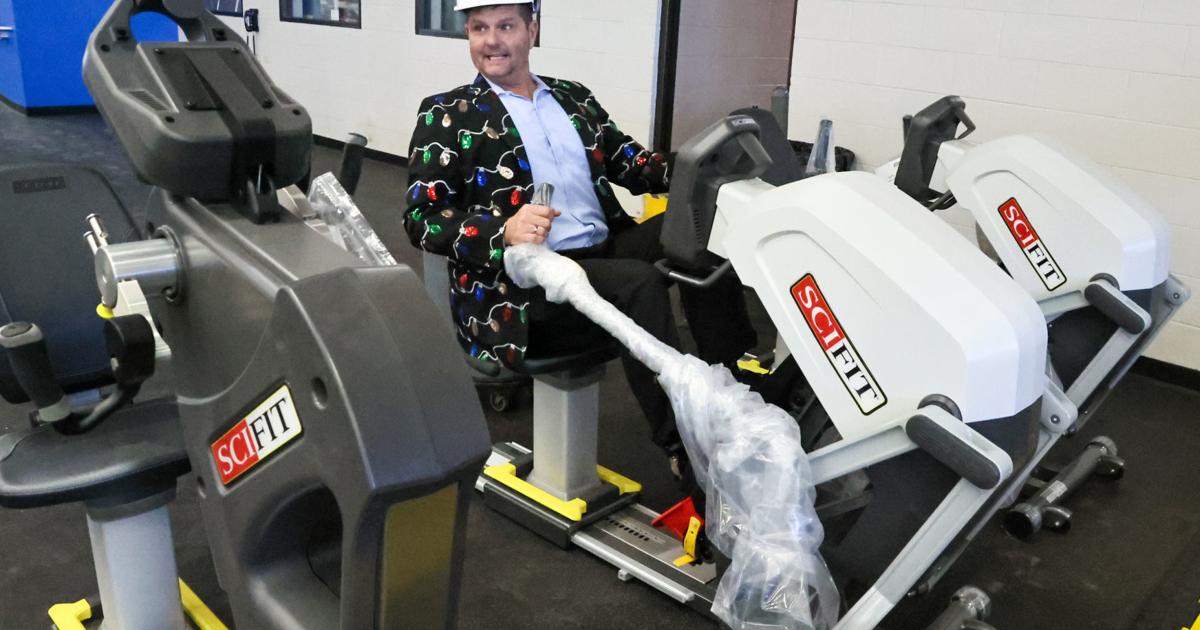 WATCH NOW: Crossroads YMCA Performs 'Extreme Makeover' at Schererville Fitness Center | News from Schererville
SCHERERVILLE – As of December 5, the former Franciscan Health Fitness Center has been filled with around 50 workers, busy painting, laying tiles, replacing lights, adding walls and, of course, adding lots of YMCA signs.
The 24 hour construction has paid off. On Sunday, the fitness center, now the Schererville branch of the Crossroads YMCA, will be packed with community members, there to get a glimpse of the new space. Bright and early Monday, the YMCA will be open to the public at 4 a.m., with around 80% of construction completed.
"We call this a 15-day 'Extreme Transformation: Y Edition'," said Jay Buckmaster, CEO of Crossroads YMCA. "It was difficult, it was difficult, but the 20th will be very rewarding."
The renovation was prompted by a regional telephone survey which revealed a service gap in Schererville. The survey revealed a need for more youth-focused programming, which the Y took to heart. Crossroads YMCA approached Franciscan Health to open a Y in the current fitness center located at 221 US 41.
Construction crews removed all flooring and replaced it with softer, more joint-gentler rubber, replaced over 60% of exercise equipment, added a gymnastics center, and transformed an old one. maintenance area in a family locker room.