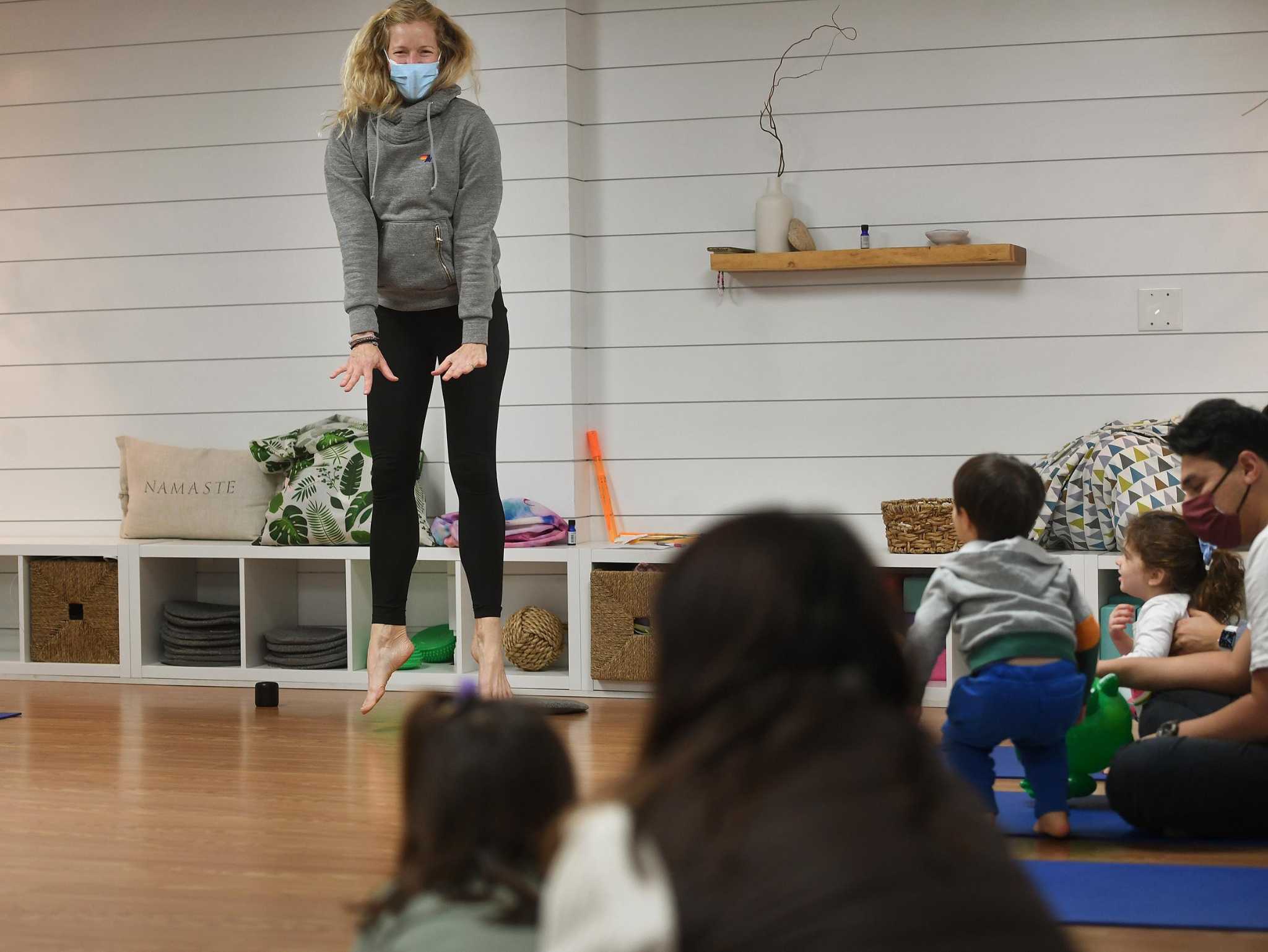 Westport yoga instructor creates workouts for kids
WESTPORT – Silver sequins swirled around the shimmering globe in Carly Walker's hand before settling.
"If I shake it, there's glitter everywhere and that's kind of what goes through your mind," said Walker, owner of Child's Pose, a yoga studio in Westport. "A lot is going on, you feel overwhelmed and everything seems a bit chaotic. What we try to do in yoga is that no matter how crazy things are around us, we try to find that quiet peace within.